Braniff Pass Card Application
Annual Dues
Annual dues are $30.00
Make checks payable to: Clipped B's
Mail your check along with your Membership Form to:
SUE GOLDEN
12220 MARBROOK DR.
DALLAS, TX 75230
Checks must be received before your membership can be processed.
In order to be listed in the yearbook, your membership form and dues must be received no later than July 31st of the current year.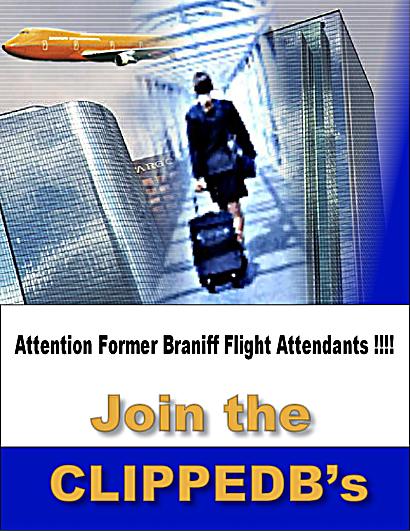 Join or Renew Membership
Send the copy of the completed membership form along with your dues to the Clipped B's Membership Chairman (address above).
According to Article III. Section C. of the Clipped B's Bylaws, Participating Members may vote, attend meetings and socials, receive newsletter and yearbook, serve on or chair committees and hold office.
(Please print clearly)
---
Click on the image of the form below to save, print, or view form