JUDITH ANNE DEVENPORT 1940 – 2014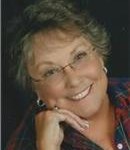 Judith Devenport
1940 – 2014 | Obituary | Condolences | Gallery
Judith Anne Devenport was born in Bridgeport, Conn. to John & Anne Yanutik on February 23, 1940. She graduated from Grand Prairie High School & North Texas State University. She was a Braniff flight attendant before marrying her college sweetheart, and was a member of the Clipped B's. She & Claud Devenport were married 34 years before his death. They had a son Michael Devenport of Glacier, Wash., and a daughter Michele Devenport Crouse of Denison, Texas.
She worked with her husband in his insurance agencies until her retirement. She was a Cub Scout & Blue Bird leader and coached girls' soccer. She established the Ladies Hospital Auxiliary at the Bonham hospital. She served on the committee to restore Ft. English. While volunteering for the AHA she earned the Outstanding Publicity Award in Texas for drawing attention to heart disease.
She was a long time member of St. Stephen's Episcopal Church where she served on the Vestry, the Altar Guild and operated the Gift Shop. She was also a member of Daughters of the King. She delivered Meals on Wheels, and was a member of the Denison Citizen's Police Academy. She belonged to the Sherman High School Bearcat band boosters. She was a devoted Yankee fan.
She is survived by her son, daughter, grandson Ben Crouse & wife Sarah of Sherman, grandson James Crouse of Denison, brother John Yanutik, Jr of Grants Pass, Ore., as well as many other nieces, nephews, and cousins.
A memorial service will be held at St. Stephen's Episcopal Church in Sherman on Friday, October 3 at 4 p.m.
In lieu of flowers, donations may be made to St. Stephen's.
Published in The Herald Democrat on Oct. 1, 2014
– See more at: http://www.legacy.com/obituaries/heralddemocrat/obituary.aspx?n=Judith-Devenport&pid=172635211#sthash.BG23j3ru.dpuf