DONALD PHILLIP LAWS 1936 – 2015
Don Laws
Don Laws, husband of Braniff Flight Attendant, Amber Wacasey Laws, (1958-1982) died Saturday, January 17, 2015.
Services for Don Laws, husband of Amber Wacasey Laws , are scheduled for 1:30PM on Thursday, January 22,2015 at Preston Hollow Presbyterian Church at Preston Road and Walnut Hill Lane under the direction of Sparkman Hillcrest Funeral Home on Northwest Hwy Dallas.
http://obits.dignitymemorial.com/dignity-memorial/obituary.aspx?n=Donald-Laws&lc=2251&pid=173905185&mid=6286328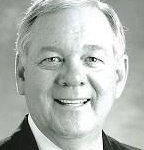 Donald Laws Obituary
Service Information
Funeral Service
Thursday, January 22, 2015
1:00 pm – 2:00 pm
Preston Hollow Presbyterian Church
9800 Preston Rd
Dallas, TX 75230-5044
Driving Directions
Visitation
Wednesday, January 21, 2015
5:00 pm – 7:00 pm
Sparkman Hillcrest Funeral Home
7405 W Northwest Highway
Dallas
In Memory of
DONALD PHILLIP LAWS
October 19, 1936 – January 17, 2015
Obituary
Donald P. Laws, beloved husband, father and grandfather, passed away on January 17, 2015 surrounded by the family and friends that he so dearly loved and that loved him in return. Born in Pensacola, Florida, Don spent his childhood with his three brothers Byron, Neil and Frank along with their beloved parents Margaret and Robert Laws. There he fostered his love as a sportsman and avid outdoorsman enjoying hunting and fishing that continued throughout his life. After graduating from the University Florida, Don moved to Dallas, Texas in 1960. Initially beginning his career in the insurance business, Don quickly transitioned into the garment and uniform business, a path on which he would spend the next 42 years of his career in both sales and management. Married to Amber Wacasey in 1970, they settled in Plano, Texas where they had their first child, Ashley. A son Chase followed. By the Spring of 1976, Don's business led to a move to Nashville, Tennessee where Don worked with Red Kap Industries for the next 20 years. Don and Amber created a wonderful life while in Nashville establishing friendships that endure today. Nashville was not to be the last step in Don's career. He and Amber moved to Greensboro, North Carolina in 1995 where Don assumed the role as President of Wrangler. A lifelong enthusiast of the rodeo, Don was able to accomplish what so few can ever claim by attaining what would best be described as his dream job. Rodeos, outdoor adventures and too many life experiences to count followed as Don served as an ambassador for the Wrangler brand and the Cowboy way of life. Retiring in 2002, Don and Amber returned to Dallas, Texas to settle down near their grandchildren Riley, Keely, Jackson and Blakely. It did not hurt that Ashley and Chase lived nearby as well. Don continued to hunt and fish with his friends Earl Hudman, Keith Cox, and Steve Watts until ultimately they ran off all the quail in West Texas. Most important to Don was the woman that he was so proud to call his wife for 44 years, Amber. For a man that achieved such excellence in the professional world and experienced some of the finest things life has to offer, none could ever question the commitment Don had to his beautiful wife and loving family. Donald P. Laws will be loved and missed by his family, friends and all those fortunate enough to have known him and to experience the bright shining light what was his beautiful soul. Visitation will be held at Sparkman Hillcrest Wednesday from 5-7. Services will be 1pm Thursday at Preston Hollow Presbyterian Church. Donations may be made to the Justin Cowboy Crisis Fund, 101 Pro Rodeo Dr., Colorado Springs, CO 80919.
Close
Send Flowers