Activities 2010 / 2013
Clippedb luncheons and other meetups. View photos of many of the Clippedb events and gatherings.
New Facebook Group
April 3, 2019 we started Braniff Clipped B's Facebook group. In 24 hours we had 100 members and today 335. Braniff Clipped B's is a closed group only for former Braniff Flight Attendants. Our group has 2 admin: Jean Jordan and Barbara Burnett . There are easy questions to answer to be added to group . We are having lots of fun, lots of pictures and memories that still bring a tear or two. Hope you will join us on Facebook soon. Thanks Jean Jordan
---
Norma Cousins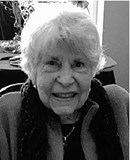 OBIT LINK
---
Rose King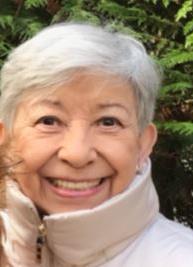 OBIT LINK
---
William "Pappy" Boynton
Funeral Service Mon, 4/15/19, 2:30 pm DFW National Cemetery
---
Dick Strohmeier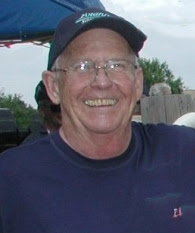 Dick Strohmeier passed away this afternoon. Dick's daughter, Dana Helton, was with her Dad when he passed. Even though Dick's son and grandson were both enroute, they didn't make it in time to say goodbye. Anticipated services are posted in the Comfort Care message below. Dick Strohmeier was 84 years old when he died.
…
Dick wrote the following just a few years ago:
I entered USAF Aviation Cadet School in January, 1956 through the "Guard Pipeline". I flew the T-34A, T-28A and T-33 during training, graduated in April, 1957, then returned to the SDANG 175 FIS. I flew F-94C, F-89D, H, J and the F-102. I transferred to the IAANG 174 TFG 1n 1962 and flew the F-100C until 1967.
I was hired by Braniff in June, 1966 and was with BI until March, 1982. During that time, I flew the Convair 340/440, L-188, BAC – 111, B-727 and B-707. I was hired by Piedmont in November, 1982 and was with Piedmont/USAir until 1993, flying the B737 and F-28.
After retirement the last day of 1993, I did what a lot of new retirees do, just wandered around trying to find myself. I tried showing my wife what she'd been doing wrong around the house all those years when I'd been gone on trips. She suggested I find some work outside the house, so I became the Executive Director of the Kernersville Chamber of Commerce from Aug, 1994 to May, 1997. Having no prior experience in that field, I reinvented the wheel every day. I came out of that position with a few good stories, no major damage, and went into full retirement.
In late 1998, I auditioned at a community theatre for A Christmas Carol and got a small part. Since then, I've attended some acting classes and workshops, done about 30 full-length plays with theatre groups throughout the Triad area, quite a few short plays, 8 short films, one full-length film and a few commercials. I've just been cast in Cheaper By The Dozen as the father, Mr. Gilbreth.
I've read about a small study that was done in a retirement community to determine what activities might contribute to preservation of brain function. Findings showed that, while some activities helped certain areas of the brain, acting provided the best overall benefit for the brain.
I've enjoyed acting a great deal. Community Theatre doesn't provide any income, but I've made a lot of new friends and it keeps me off the streets.
As an aside, my wife died in 2003. I had planned to audition for a part in Inherit The Wind, which was scheduled for the day after she passed. I went to the audition with the idea of having something to do that would keep me both busy and surrounded with friends for a couple of months. I did get the part and being with a surrogate family provided a great deal of support during that early healing period.
---
Tina Dinkins
Tina Dinkins, daughter of Francine Giles House Dawe, former Braniff flight attendant and flight attendant supervisor, passed away on March 17, 2019, at age 61. Tina had suffered from chronic heart problems for several years prior to her death. A memorial service will be held on Saturday, March 30, 2019 at 11:00AM at Open Range Fellowship Church, 9950 Hwy 80, Greenwood, LA.
Cards may be sent to Francine at 10416 Plum Creek Dr, Shreveport LA 71106
---
Bill Pace
William (Bill) Pace passed away quietly & easily riding home from a dinner out with us, on February 8. Bill first moved to Murphy in 1968. After living in both Plano & Green Valley, AZ for a number of years , 10 years ago he came back to Murphy. He had been employed by TI & then Raytheon for 42 years. He was born in Lou Ann, Arkansas As a child, his family moved around but by Jr high the family had settled in Gladewater, TX. Graduating from Gladewater H.S. in 1957, it was on to Texas A&M; followed by 4 years in the Air Force. He went on to Texas A & M Commerce, to get his Masters Degree. He enjoyed cruising, & all kind of traveling,fine dining, & time with his family; He is survived by sons, Steven Pace & Melissa, John Rogers & Judy & Jeff Rogers $ Stacey; daughter Wendy Rogers &, Grandson Joshua Rogers & wife of 29 years Sherry Pace.. After over 2 years being ill from emergency surgery, the Lord invited him to come up to dance with the angels.
Celebration of life will be held at Niki's Bistro on Saturday April 6. It will be a come & go type of event so as not to interfere with your weekend plans too much. Niki's is located on the SE corner of FM 544 & Murphy Road (behind McDonalds)
Burial of ashes will be at the National Cemetery of Dallas on Monday at 1:00pm
Arrangements for overnight guests will be at La Quinta of Wylie about a mile &1/2 from our home.
---
Susan Moloughney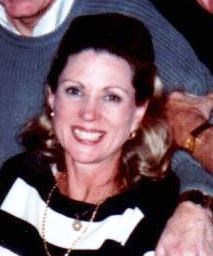 OBIT LINK
---
Sally Cole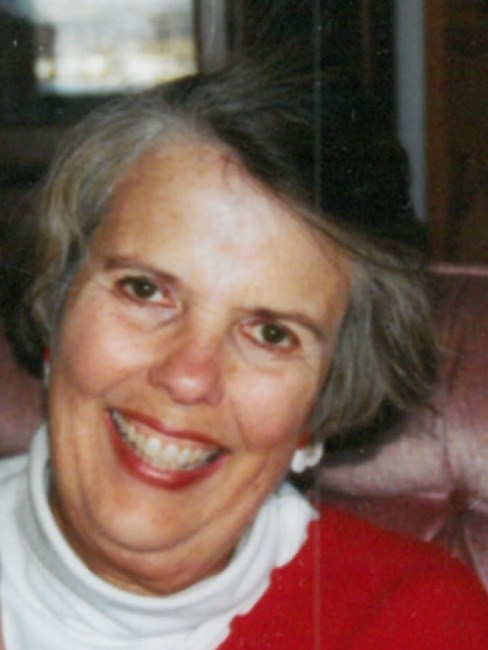 OBIT LINK
---
Dr Ashby Harris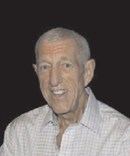 With sadness we notify you that Dr. Ashby Harris, Mary Ann Harris' husband, died yesterday afternoon following a lengthy illness. Mary Ann and Ashby enjoyed a long and wonderful marriage. Together they have two daughters and six grandchildren. Mary Ann is spending time with her family and no further information is available at this time. We will share any details when they become available.
We send our sympathies to Mary Ann and her family.
---
Merlin Hauan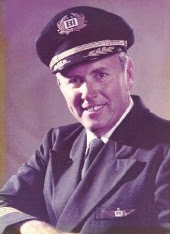 Merlin Reuben "Bear" Hauan was born October 7, 1937, in Seattle, Washington, into the loving Christian household of Reuben and Selma Hauan. Captain Hauan took flight on his final journey on February 25, 2019, in Dallas.
Merlin's extraordinary trip through life exemplified commitment, adventure, perseverance and sacrifice. Everyone always mentioned his smile, his decorum, how he treated people…all the while maintaining a great sense of humor ("Hauan – like how-in the heck are ya?")
His early years nurtured what would become a lifelong love of being on the water and in the outdoors, playing cowboys and Indians and sharing sports with his brother, Alan. Their uncle had fishing boats and Merlin later joined the Coast Guard. An expert snow-skier and PNSA-certified instructor and member of the Mt. Spokane ski patrol, once he skipped a test at Whitworth University to save a person on the mountain. He worked for the forest service as a firefighter, even managing a team of convicts in a chain gang. He was an avid motorcyclist, traveling stateside and riding through Europe with his dearest friend Dale, and when a motorcycle accident changed his life, he changed too…but never wavered.
Merlin's great passion was flying. He was a distinguished Captain for Braniff Airlines. After Braniff's demise, he flew overnight mail routes from Detroit to LA for Kalitta Air even as he lived in San Angelo, Texas. This required a commute from Mathis Field in San Angelo to DFW to Detroit — a whole day just to get to work — and after completing his mail route, a whole day to get back home. He also spent a year piloting cargo flights around Africa, based in Kenya…a difficult job that would take him from Denison, Texas, to Greenland, and to Egypt before arriving in Nairobi. Later in his career he flew for Ultrair out of Houston to New York – again having to commute just to start his flights. Before ultimately retiring from commercial aviation, he flew freight for Ameristar out of Addison Airport near Dallas. These sacrifices of time away from family were for his family, and that is the best part of Merlin's story.
The real adventure began when he met Tissie Enochs through her friend, Sherry, at Braniff. She invited him home to a reunion at her family's ranch in Eldorado, Texas…and thus began a courtship, friendship, and lifelong love that overcame adversity, celebrated joys and created a shining example of devotion.
They enjoyed travel, snow-skiing with the Braniff Ski Club and time in Eldorado. They married in 1971 on a date strategically timed around the opening of dove season, which allowed Merlin and Tissie's dad Pat to build on a fond relationship that would continue to the end of Pat's life. They welcomed daughters Kristin and Julie. Merlin was devoted to all "his girls." And together they built a life they loved.
Merlin was a big man with a giant heart and everlasting faith. He is survived by his wife Tissie Hauan, daughters Kristin (Michael) Jolly and Julie (Jason) Sickles, grandchildren Peyton and Patrick Jolly, brother Alan (Yvonne) Hauan, nieces and nephews, and many friends in Alaska, Washington state, Texas and beyond.
Note: There will be a private service later for the family.
---
Donna Stringer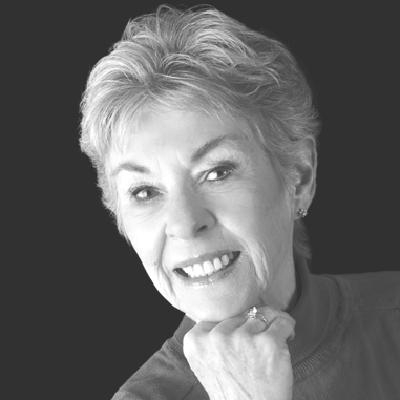 OBIT LINK
---
Nita Rowan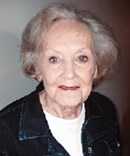 OBIT LINK
---
Barbara Loux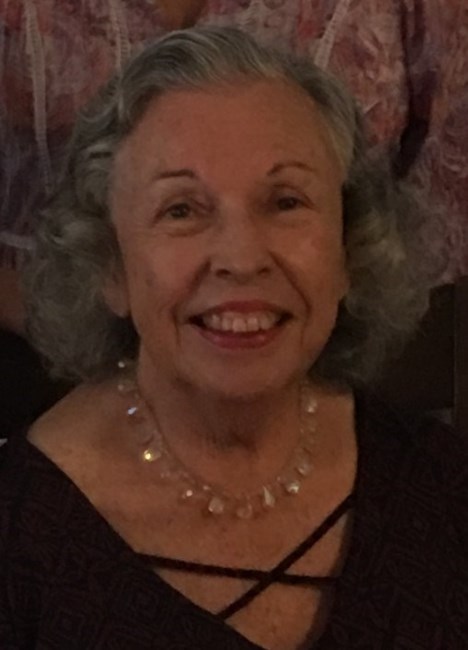 OBIT LINK
---
Leslie Graf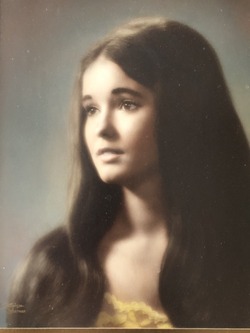 OBIT LINK
---
Thomas Steele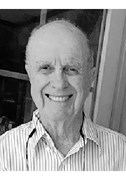 OBIT LINK
---
Rex Winters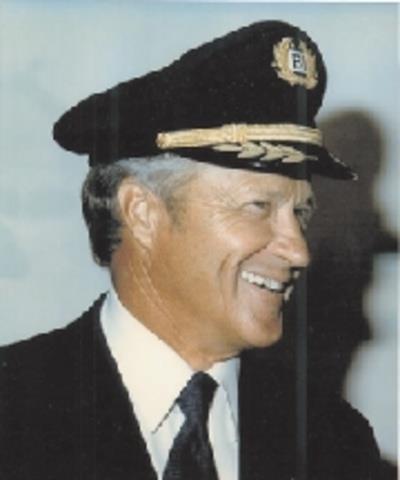 OBIT LINK
---
Shirley Bunn


OBIT LINK
---
Kristan McCully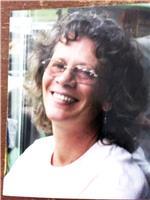 OBIT LINK
---
Kenneth Holder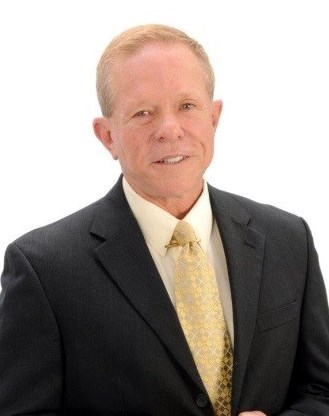 OBIT LINK
---
Vikki Anderson-Maultsby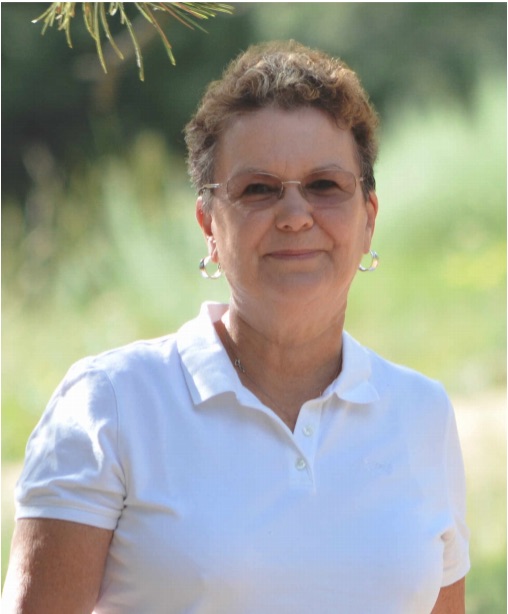 Victoria Elizabeth Anderson (McMann), passed away on Jan. 4 at the age of 73, surrounded by loving family and with her favorite song "Leaving on a Jet Plane" playing in the background. A beloved wife and mother, cherished friend, and great lover of many furry friends over the years, Vikki brought caring, dignity and elegance with her wherever she went. And she went all over the world, first as a flight attendant for 20 years at Braniff Airlines and later on in her career in accident investigation for the FAA in Washington, D.C. Her tireless work over the years, along with many others', helped to make the skies safer for all of us. Vikki is survived by her husband George Maultsby, daughters Nichole & Jenny, sons Scott & George III, and "her favorite child," Sunny, a certified therapy dog, along with her grandchildren Andrew, Stephanie, Audrey and Charlotte, family, and countless friends and colleagues. Memorial services will be held in Hurst, TX, at United Methodist Church on Jan. 26th, and in St. Augustine, FL on Feb. 9th at Craig Funeral Home. In lieu of flowers, donation may be made to FOHA, www.foha.org.
For anyone planning to attend Vikki's service in Hurst this Saturday please RSVP to lbsewflyn@yahoo.com
---
Patricia Warner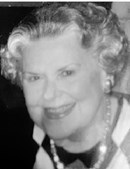 OBIT LINK
---
Dave Cody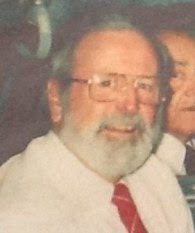 Jodie Cody's husband, Dave, passed away the morning of December 18 in a Mesquite, TX, rehabilitation hospital near his home after a 10 year battle with cancer, which started with a melanoma. No services. Dave requested his ashes be spread on the Muskogee River in Michigan where he spent time fishing with Jodie and friends. Jodie, Marisa (his daughter) and granddaughter will meet by the river in April to say a final goodbye.
Jodie's address is 9505 Baskerville, Rockwall, TX 75087.
Dave Cody served his country in the Army 1958-1960. He was hired by Braniff in 1964. He came back to Braniff 2 and Braniff 3. Along the way, Dave also flew for ONA, Buffalo Airways, the US Postal Service, Hawaii Express, Kitty Hawk, Polar Air Cargo, Connie Kalitta, Bahamasair and Ameristar and 5 others. In fact Dave is the Braniff record holder for having flown for the most airlines – 17 including all three versions of Braniff. Dave's wife, Jodie, was the widow of Braniff pilot, Lee Pitcher. Dave was living in Rockwall, TX and was 81 years old when he passed away.
---
Peggy Nadolski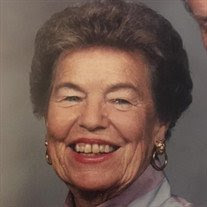 OBIT LINK
---
Donna Uhler Stringer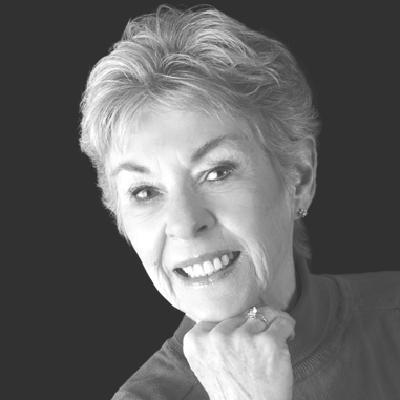 OBIT LINK
---
Camille Cheryl Turner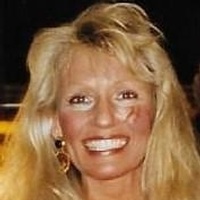 OBIT LINK
---
Barbara Martell
---
Mary Chappell
---
Dirk Tollenaar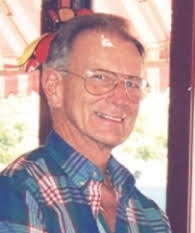 ---
Lynda Anderson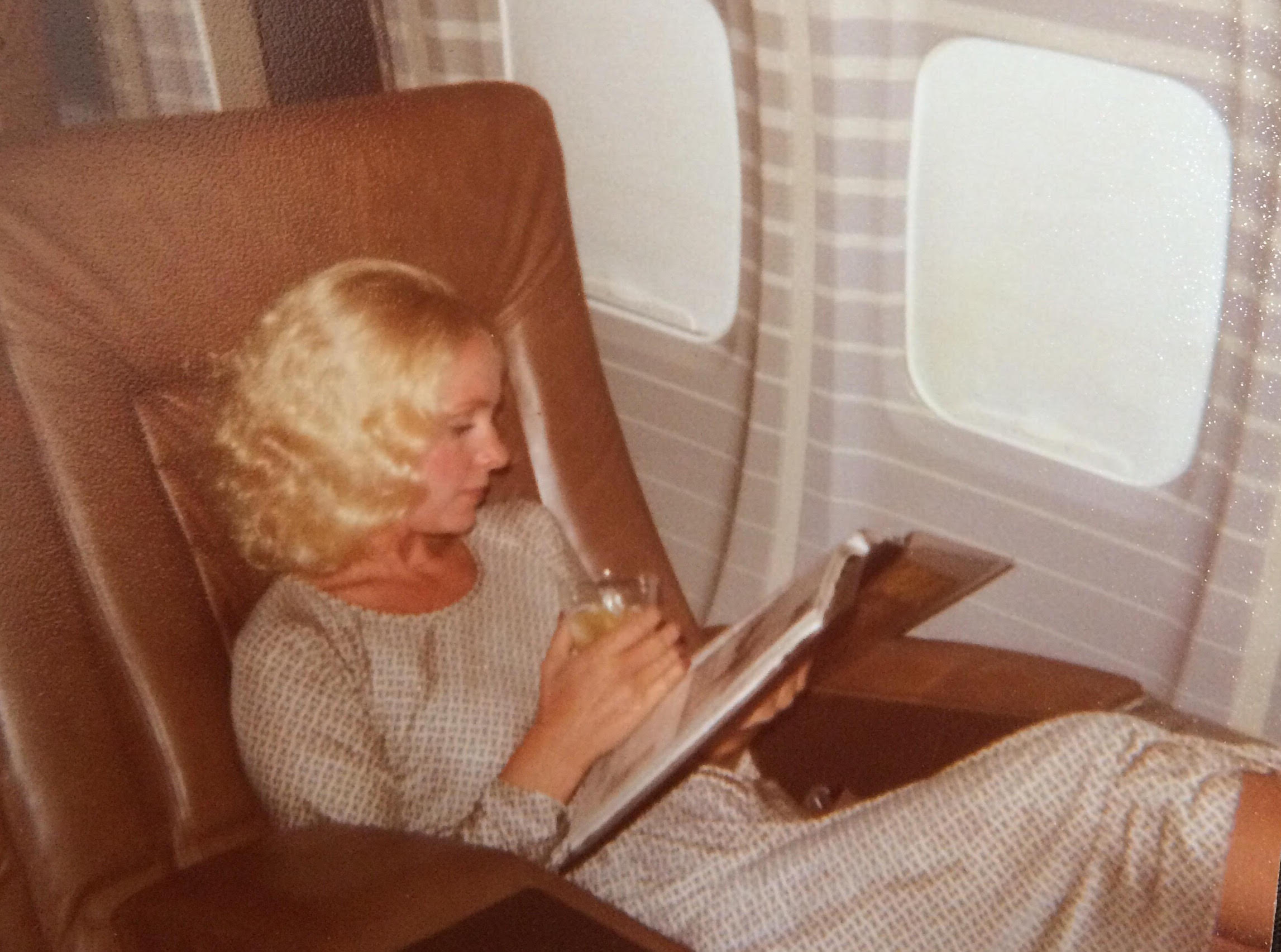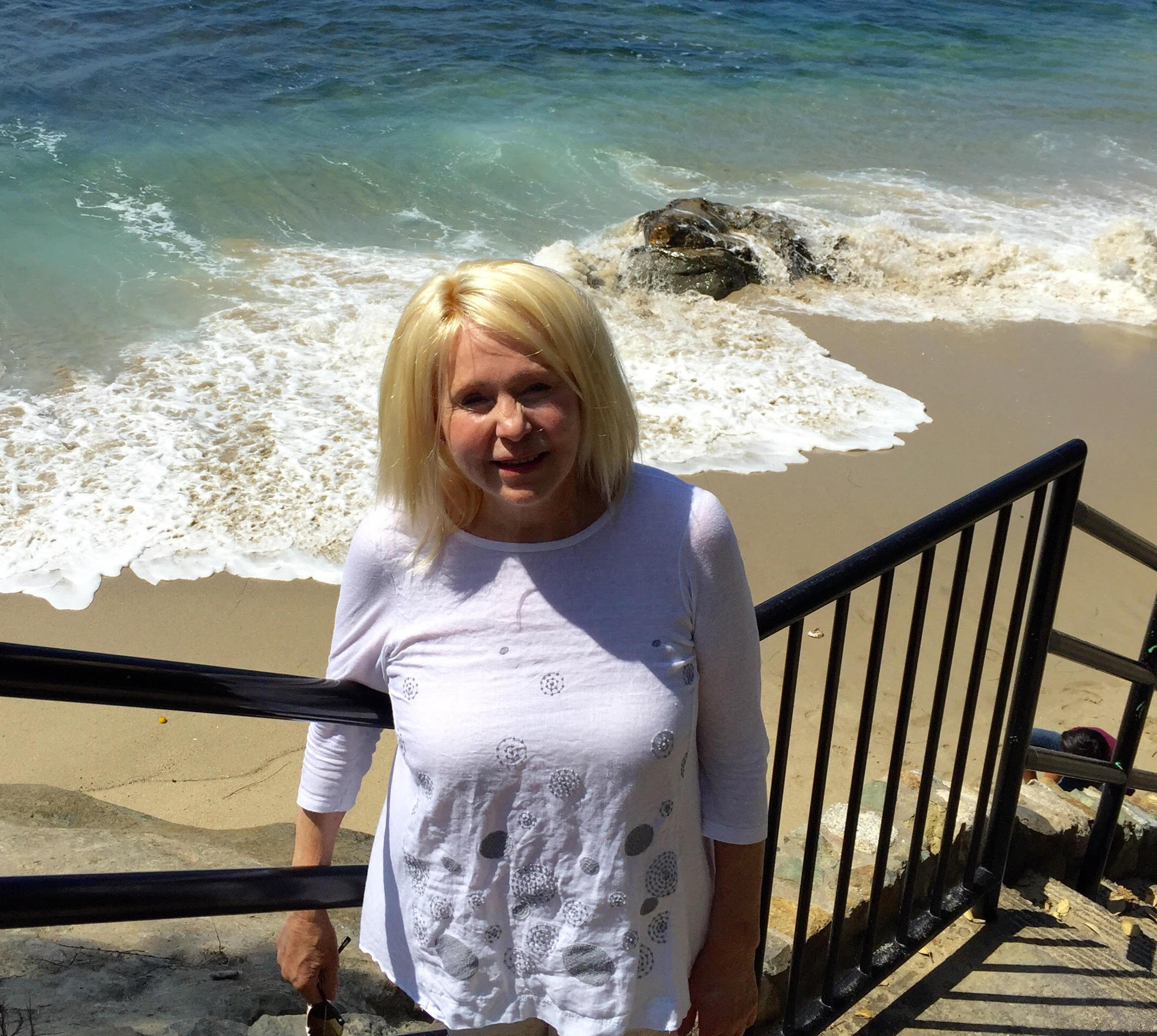 From Barbara Shumaker:
Received sad news today my dear friend and Braniff flying buddy Lynda Anderson passed away from cancer. She was such a kind sole, adoring mother and animal lover. I'm sure God wrapped you in his loving arms when you got to heaven and I can see you smiling. You will be missed my friend but I'm sure I'll see you again one day.
---
Brandi McMinn

I would not normally do this but this is an exception for an old and valued friend. Cindy McMinn, who was in my original Braniff International class in 1974 , is the mother-in-law to Brandi who is married to her son. Brandi is starting her third trimester when she had a series of seizures. Doctor have determined that she has a serious brain tumor and surgery puts their baby at great risk. They do have medical insurance but it has a high deductible. Any assistance you can give will earn you my thanks and the affection of Cindy and her family. My Braniff friends will remember her as Cindy Kebabjian and she was a DFW-based flight attendant and supervisor and a beautiful and wicked funny friend. So I cast out the net to my Braniff family to help one of our own. Gofundme.com and #allinformcminn
---
Shirley Hess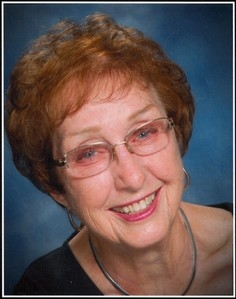 OBIT LINK
---
Ruth Moore-Wilson
---
Aline Liles Spotts
---
Dan Clark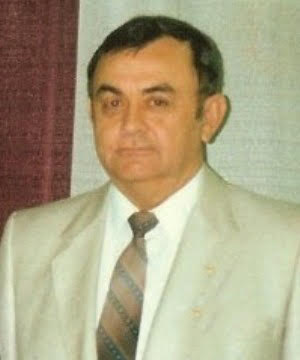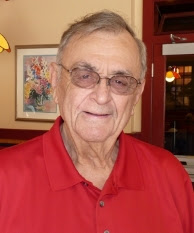 Dan Clark passed away Wednesday, 10/11. Services at Lucas Funeral Home 1100 10/20/18.
Dan Clark began his professional life in the Marine Corps. He was hired by Braniff in 1967. Post Braniff found Dan at Piedmont Airlines and USAir after the merger. Dan retired in 1995 and was living in Bedford, TX with his wife, Trudy. He was 83 years old when he passed away.
---
Earl Hudman
Earl Hudman, husband of Clipped B member Ruthie Hudman (58-64), died on October 1 after a brief illness. A memorial service will be held on Wednesday, October 10 at 2:00 p.m.
Park Cities Baptist Church, Ellis Chapel, 3933 Northwest Pkwy, Dallas, TX 75225.
Ruthie Hudman
9133 Villa Park Cr.
Dallas, TX 75225
---
Bob Gunn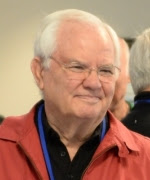 UPDATE: Bob Gunn passed away at 2:02 this afternoon Oct 11, 2018.
UPDATE: His condition is rapidly deteriorating and that he has been moved to:
Faith Presbyterian Hospice
T Boone Pickens Facility
12477 Merit Drive
Dallas, TX 75251
Cards are appreciated. Prayers are requested
ORIGINAL: We just received word from Shirley Gunn that Bob has had a stroke and he has been moved to the Faith Presbyterian Hospice in Plano. She has requested that cards and letter be sent to him at their home address:
Bob Gunn
1609 Old Course Drive
Plano, TX 75093
---
Jeanne Knapp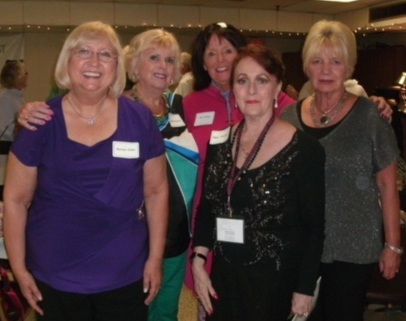 A friend, Jeanne Knapp, who flew for Braniff in the 1960's out of MSP, past away Sunday, September 9th. If you knew her, and would like to send a card to her daughter, I'm sure she would appreciate it.
Kimberly Boyce, 8435 NE 137th St., Kirkland, WA 98034-1719.
Jeanne is the dark haired lady in the front. This photo was taken in 2013 at a Braniff reunion in Minneapolis.
---
Lewis Wilson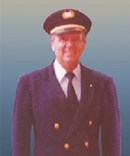 OBIT
---
Pete Krause
---
Betty Hazlett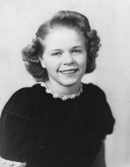 OBIT
---
George Purcell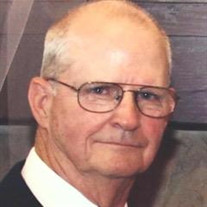 Husband of Donna Bennett Purcell
---
Roberta Brown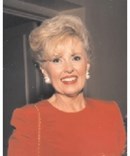 OBIT
---
Christine DiPalma
---
Carol MacNamara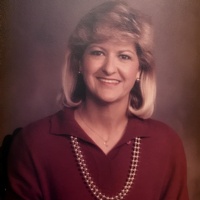 OBIT
---
Willard Baker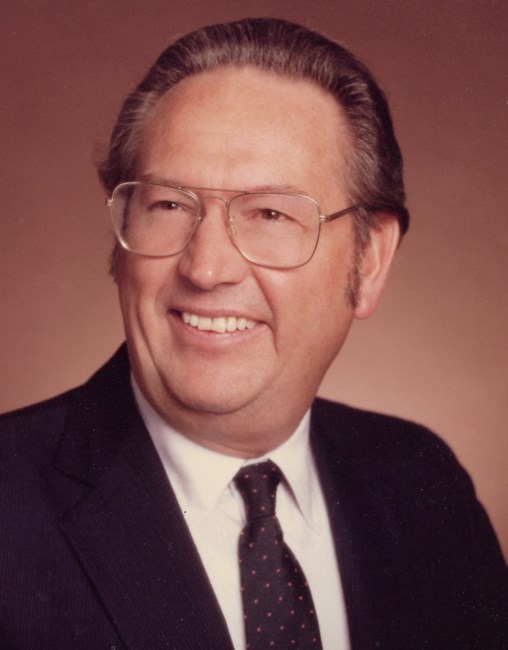 Husband of Clipped B Martha Baker
---
Jacqueline Vetter


OBIT
---
Barbara Jackson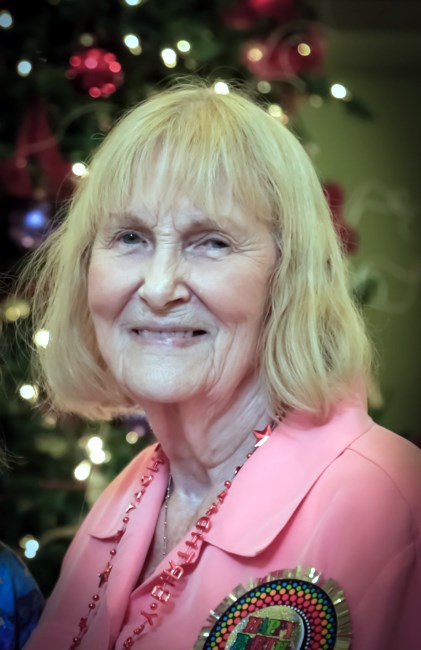 OBIT
---
Sharon Mallory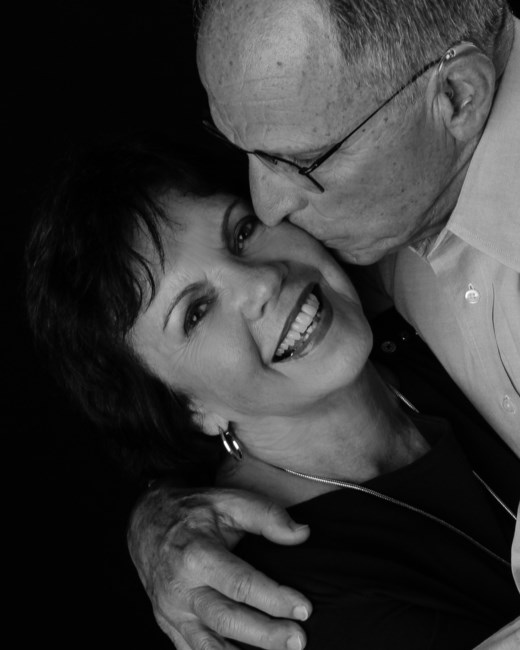 OBIT
---
Linda Masopust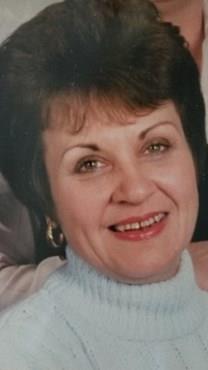 OBIT
Linda Masopust 77, passed away in her sleep, at her home in Layton Utah. May 20. She was the daughter of Jim and Blanch Masopust, born March 9th 1941 in Okla. City, Okla. She is survived by her sister, Carol VanHorn of Okla. City and her brother, Paul Masopust of Layton Utah. She attended Okla. University but her passion to fly and travel, led her to become a flight attendant for Braniff Airlines for 22 years. She later worked as a librarian at the Vacaville Ca. library where she retired in 2006. She loved all animals and lived a full life. She will be truly missed by family and friends.
---
Dianne Laffoon
It is with great sadness this Monday morning we found out Dianne Laffoon passed away June 5. She was at the Braniff Fly in May 28. I have no more details.We have now learned that Dianne died in her sleep.  Our thoughts and prayers for family and Friends. Dianne flew for Braniff 1969-1989. Her current address in the yearbook is Lexington KY. Dianne was still currently with AA and was on medical leave from a fall on crew staircase for bunk beds. Her friends in KY are working on Obit for Dianne. I will send out when I receive. I have called the flight Museum and asked if they could let us have space for celebration of life. I haven't heard back from the CEO.
Jean Jordan
---
Virginia White Bowie Skelton
Virginia was born on July 25, 1924 and passed away on Thursday, May 17, 2018. Virginia was a resident of Dallas, Texas at the time of passing. Funeral service to celebrate Virginia's life will be held on Tuesday, May 22, 2018, at 1:00 PM in The whispering waters garden at Restland Memorial Park.
---
Marion Griffith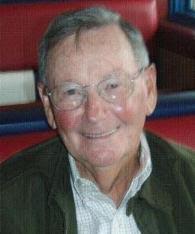 Marion Sherman Griffith Jr., age 87, passed away on June 2, 2018, in Sun City, Texas.  Marion Griffith is survived by his son, Marion Sherman Griffith III, Sherman's wife Dawn, and their children Justin Griffith and Ben Griffith of Southlake, Texas; and his daughter, Sheryl Griffith Shewell, and her son Corey Shewell of Bastrop, Texas.  He is preceded in death by his wife of 51 years, Mary Lynn Griffith, of Dallas, Texas. 
Marion was born on October 19, 1930 in Austin, Texas to Sherman and Myrtle Griffith.  He graduated from The University of Texas with a Masters in Music.  After graduation, he served in the Air Force flying C-124 transport aircraft in the Alaskan and Pacific theaters.  After the Air Force he was hired at Braniff Airlines.  He spent most of his time at Braniff in management and was the Director of Flight Standard when he was asked to manage the Concorde program. He was the first US airline pilot to be type rated in Concorde.  After Braniff, Marion worked as the President of the US subsidiary of Rediffusion, a British flight simulator manufacturer. 
He was devoted to his hobby of Soaring and aviation, serving as the President of The Soaring Society of America, was the principal organizer of the first SSA Convention, was a founder of the Dallas Gliding Association which started and funded the Johnson Flight Tests, was a director of Southwest Soaring (a commercial Texas soaring center), state and national open class record holder, and regional and national open class competitor. 
Marion, our Dad, will be missed by many who loved him, enjoyed his stories, admired his achievements, and listened to his council. 
There will be no formal memorial service per his wishes.  Sherman and Sheryl will hold a service in the sky for him.
---
Mary Kottke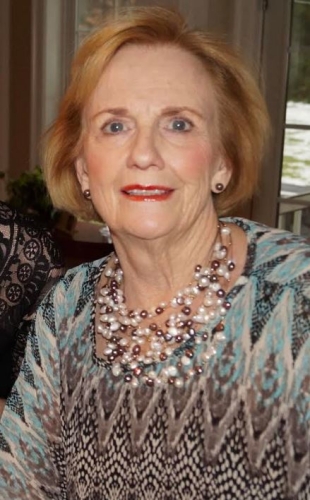 Mary Kottke passed away in Saint Petersburg, Florida. The obituary was featured in Monadnock Ledger-Transcript on June 6, 2018.
---
Howard Caldwell

Howard Dwight Caldwell, age 103, passed away peacefully at home on May 17, 2018.
He was born February 24, 1915 in Ponce, Puerto Rico to missionary parents, Irwin and Lena Caldwell. He graduated from York College, Nebraska and joined the Marine Air Corps. Howard then was a commercial airline pilot for 34 years until his retirement in 1975, flying first for Pan American Grace Airways (Panagra) and later Braniff Airways.
In the early years of flying for Panagra he and his wife, Gladys, lived in South America and then moved to Miami in 1948. They later moved to Ocala in 1975 after he retired. Howard was a charter member of Grace Presbyterian church in Ocala, FL and a volunteer for Meals-on-Wheels in Marion County until he was 96. He also enjoyed continuing to fly his private plane, playing tennis, and riding his bicycle.
Gladys, his wife of 72 years, predeceased him in 2013. Howard is survived by his children, Barbara Fletcher of Asheville, NC; Richard Caldwell and wife Susan of West Union, SC; and Pat Caldwell of Ocala, FL; as well as grandchildren Catherine, Sarah, Karen, Christopher, Riley, and James; and twelve great-grandchildren.
A memorial Service will be held on June 12th at 11 AM at Grace Presbyterian Church. In lieu of flowers, the family requests donations be given to Marion Senior Services (designated for Meals-On-Wheels) or Grace Presbyterian Church.
---
Kathryn Ayers
Daughter of Captain Al Ayers.
---
Koerner Rombauer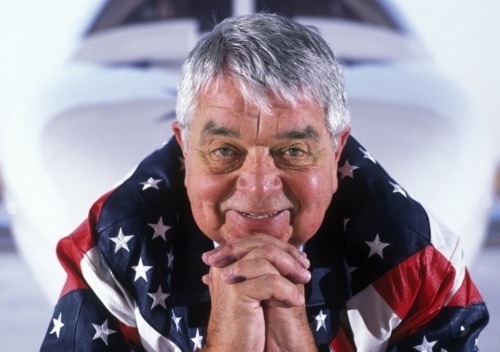 ---
Brenda Nitsch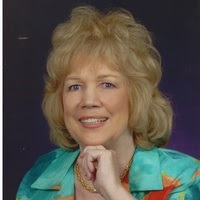 Brenda Nitsch, age 78 of Seguin, passed away on April 29, 2018. A Memorial Mass of Christian Burial will be held on Saturday, May 5, 2018 at 1030 a.m. at St. James Catholic Church with Rev. Msgr. Dennis Darilek officiating. Private interment will be held later at San Geronimo Cemetery.
---
Nancy Zastrow Shaw
Nancy Zastrow Shaw, Braniff Flight Attendant, 1958-1960, died today, April 24, 2018. Funeral service is scheduled for Saturday, April 28,2018 at 1:00PM at Rhoton Funeral Home 1511 South Interstate 35, Carrollton, Texas 75006.
Nancy Shaw was married to Robert Shaw, another Braniff employee who worked in the Sales Department.
Cards may be sent to:
Nancy Shaw Family
3465 Janlyn
Dallas Texas 75334
---
Teddi Weil

---
Barbi Bittel Brown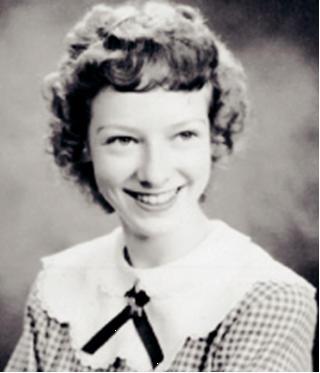 ---
Kitty Burge Wilson
It is with sadness we notify you that Kitty Burge Wilson, the last remaining of the four ladies who started the Clipped B's in 1947, died on Easter Sunday. Her service will be held this Thursday, April 5 at 10:30 a.m. at Presbyterian Village North, where Kitty has been a longtime resident.
The Chapel at Presbyterian Village North
8600 Skyline Drive
Dallas, TX 75243
Directions:
From Central Expressway, go east on Forest Lane. Across from TI, turn right on Landa Lane. Pass through the gate into Presbyterian Village North, and the chapel will be in front of you slightly to the right on Skyline Drive. Ample parking around the chapel.
---
Harriett Francis Tweedy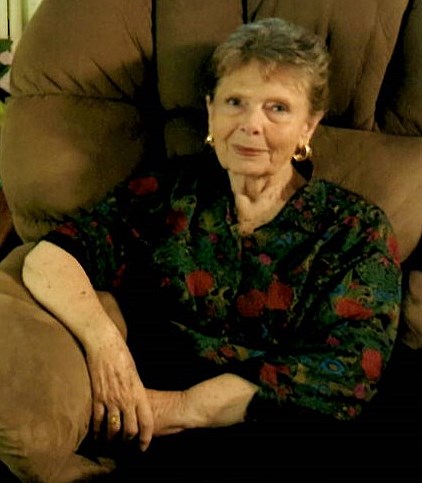 Harriet Francis died on March 1. Services are planned for March 24 2018 at 11:00am at Rhoton Funeral Home on I-35 in Carrollton, TX. Harriett's address was 11844 High Valley Dr. Dallas ,TX 75234.
---
Rita Sanderson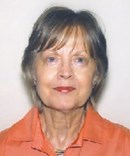 ---
Karen Titus Pope
Karen Titus Pope, Braniff Flight Attendant 1968-1982 has asked for prayers for her husband, Dale, who is in the final stages of bone cancer. Karen also just recently lost her mother. Please keep Karen and her family in your thoughts and prayers.
---
Evelynn Eubanks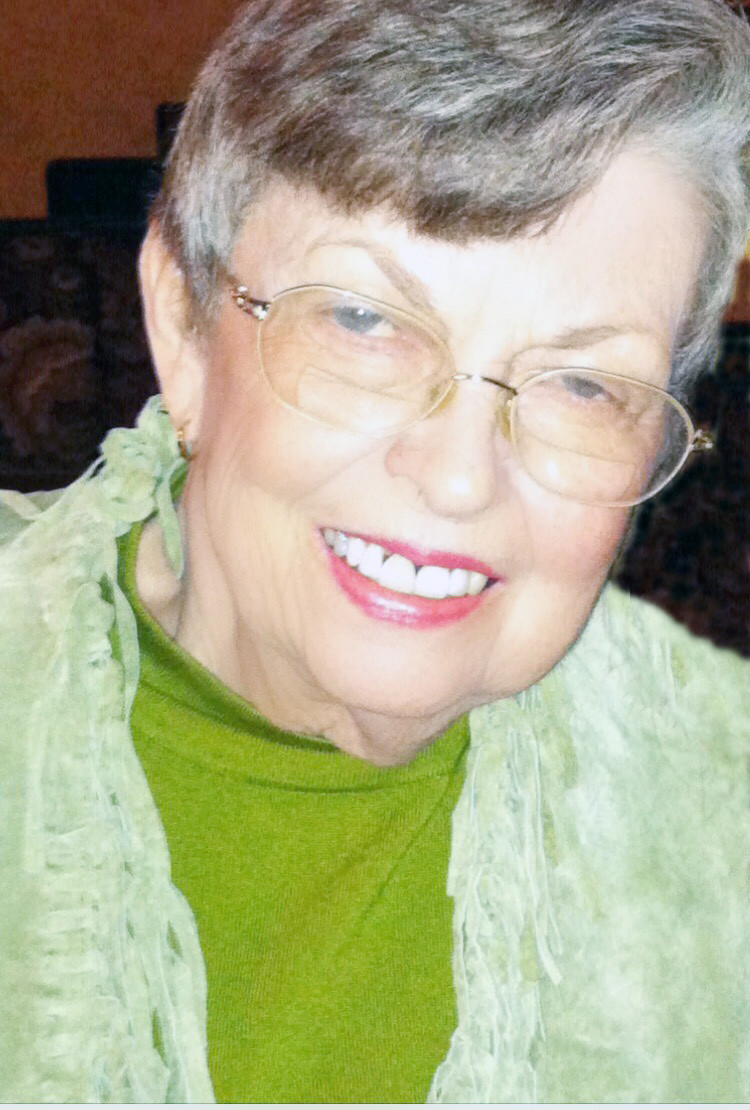 ---
Rebecca Jane Harwell
It is with sadness we notify you that Rebecca "Becky" Jane Harwell Tohill passed away on January 28, 2018. She is a current member of the San Antonio chapter of the Clipped Bs and flew from 1974 to 1986. She moved to Dallas in the early 1990s to resume her airline career as a flight attendant for Southwest Airlines, which lasted 15 years. A memorial service will be held in the Memorial Chapel at Restland Memorial Park on Saturday, February 10 at 2:30 p.m.
Condolences may be sent to Becky's husband:
Forrest Tohill
2228 Timberwood
Carrollton, TX 75006
---
Elina Hoff-Dittmar
---
Linda Shepard Lewis
It is with great sadness to notify you that Linda Shepard Lewis, who flew from 1966-1982, died on January 2 following a massive stoke she had on December 31 while dining with a friend at a restaurant in The Villages, Florida. Linda has lived in The Villages for the past four years, but spent most of her life in Dallas.
UPDATE: The memorial service for Linda Shepard Lewis, who died January 2, will be held:
Thursday, January 18, at 3:00 p.m.
Park Cities Baptist Church
In the Ellis Chapel
3933 Northwest Pkwy.
Dallas, TX 75225
(On Northwest Highway, east of Preston Road)
The family is hosting a reception following the service at the home of Linda's sister.
Ann and Doug Smellage
6322 Desco
Dallas, TX 75225
(2 blocks east of Preston, 1 block north of Park Lane)
---
Carolynn Potter
---
Jane Anderson
---
Captain Wayne Schrunk
On Friday, December 22, 2017 at 4:30am Wayne Schrunk passed away from complications from a stroke. While growing up in Scio, Oregon he dreamed of flying and was a Smoke Jumper for the Oregon Forestry Service while in college at Oregon State University where he was a member of SAE. Up until the moment of his passing he was still actively supportive of his old Fraternity and the Brothers that he made while attending College. They spent many trips together over the next 64 years and kept in touch regularly.
He spent 10 years in the Army after college as a pilot in Korea and other international locations before joining Braniff in 1968 and continued until 1982. He then went to work for Piedmont and ended up retiring from USAir due to their purchase of Piedmont. In his retirement he played a lot of golf, was an active member in the BISE organization as Secretary for many, many years. He is survived by his Wife Martha Laughlin, Son Jeff Schrunk, Daughter-in Law Heather Schrunk, Step-Daughter Christie Finley, Son-In-Law Eric Finley, Step-Son Nicholas Parson, Grandchildren Jordan Schrunk, Allison Jones, Norah Finley, Keira Finley and Greyson Finley, Brother Dean Schrunk, Sister Beverly Gibson and Nieces Lisa and Julie and Nephews Mark and Steven.
There will be a celebration of life in the Spring of 2018 to get together and remember him with great memories and laughter.
---
Bob Mullins
Johnny Jackson received word that Bob Mullins Braniff Line Service Mechanic at DFW passed away on Wednesday, December 20, 2017. Additional information will be sent soon.
---
Paula Sue Snider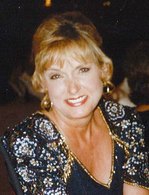 OBIT
---
Patti Elliott
Husband, Terry Elliott, and Braniff friends gathered at Terry Daniels home on November 11, 2017, to remember and celebrate the life of former Braniff Flight Attendant, Patti Bober Elliott, 1965-1989. Patti passed away on October 28, 2017, at her home in Natchitoches, LA.
---
Jayne Buckroyd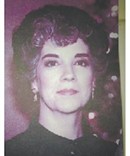 ---
Tom Harris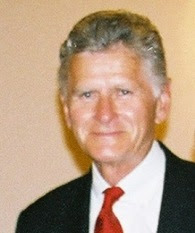 Retired Braniff pilot, Captain Thomas Harris, took his final flight on Oct. 25, 2017 as he died peacefully in his sleep at home.
Tom was born April 18, 1937 to Florence and Stephen P. Harris in Dunkirk, New York. A graduate of Fredonia High School, he attended Allegheny College, where he was a member of Phi Delta Theta, and received a bachelor's degree in aeronautical engineering from Emery Riddle Aeronautical University. He proudly served in the USAF for seven years and was a B52 commander. In 1965 he left the service and began flying commercially for Braniff Airlines.
He had many hobbies which included classic cars, golfing, sailing, travel and cruising all over the world with friends and family. He was a member and past commodore of Poulsbo Yacht Club and served as president of the PSEB T-Bird Club.
He was a loving husband to wife Susan for 48 years, a caring father to daughter Jeanne and son Stephen and proud granddad to Jessica.
A celebration of Tom's life is planned for early summer.
---
Jack Walhquist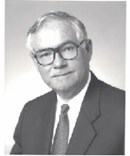 OBIT LINK
Dear Jean:
Please pass this message on to the B's.
I am greatly grieving the death of my dear husband of 57 years.
However, the sisterhood of Clipped B's have shown me so much support by their many cards, emails, texts, letters,
food brought in, and attending Jack's service that I am overwhelmed with gratitude.
Who knew when we were so very young that our friendships formed in training, and flights, would stay with us forever.
You all are the greatest friends. Thank you one and all.
Liz Bailey Wahlquist
---
David Ault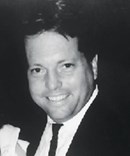 Son of Gloria Ault
---
Susan Riley Whitney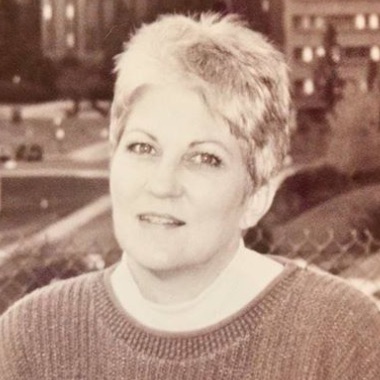 Susan Riley Whitney, 64, of Tacoma, Washington, passed away on June 28, 2017, after a hard fought battle against breast cancer. A memorial service will be held Saturday, July 29, 2017, at 11 a.m. at Westminster Presbyterian Church, 5236 E B St, Tacoma, WA 98404, with Pierce County Sheriff's Chaplain Rick Bulman officiating. A reception will follow the service. Susan was born in Vernon, TX to Horace and Wilma Riley.
---
Margaret Hendrickson

---
Joanne Neumann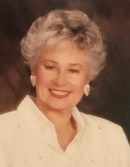 ---
Jan Pochmann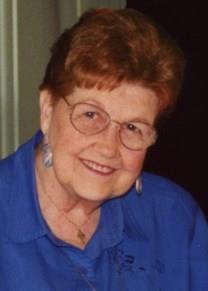 ---
Jean Mitchell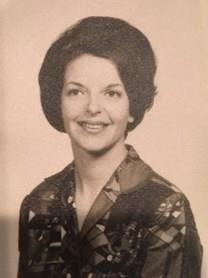 It is with sadness to announce that Clipped B member Jean E. Mitchell passed away July 17 in Frisco, Texas. Jean flew from 1957 to 1972 and was president of the San Antonio chapter of the Clipped B's from 1993 to 2006.
Her current residence, as listed in the Clipped B yearbook, is:
8080 New Kent Road
Frisco, TX 75035
No service is planned at this time. Her obituary follows:
---
Tom Anthony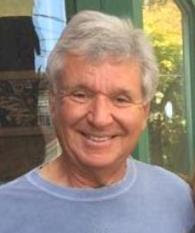 Husband of Kathy Stanko Anthony, BN Hostess, 75-89.
Thomas M. Anthony, 72, of Camillus passed away on Friday after a courageous battle with Leukemia with his loving family by his side. Tom was a 1963 graduate of West Genesee High School. After graduation he enlisted and served in the United States Navy as a Sonar Technician. Tom then graduated from Indiana State University with a degree in Business Administration. He became a pilot for Braniff Airlines and later retired after 21 years as a Captain for UPS on the 747. Tom loved the outdoors and was an avid hunter. Most importantly, Tom was a devoted husband, loving father and loyal friend.
---
Newt Trail
Newt passed away today at 2:20pm. His remains will go to UT Medical Center, Dallas, so there will not be a funeral. Ann is planning a celebration of life at their home in Kemp, Texas on August 12 (details later). Newt was a fine gentleman; he will be missed.
Bon Voyage Newt,
Jimmy Ray
---
Floreen Wolfort

There will be a small service in Stillwater, Minnesota at St. Mary's Catholic Church on July 2nd, followed by a celebration of her life on Tuesday, July 4th.
---
2019 May Luncheon

Debriefing at Courtyard Marriott

Susan Whitney

Susan Riley Whitney, 64, of Tacoma, Washington, passed away on June 28, 2017, after a hard fought battle against breast

Debbie Bacon

Debbie passed away on June 16, 2017. Visitation will be held on Thursday, June 22, 2017 from 5 to 7
Qantas flight attendant sues airline for $315000 after slipping on wet stairs - Brinkwire

May 19, 2019

Qantas flight attendant sues airline for $315000 after slipping on wet stairs  BrinkwireA flight attendant who slipped while using mobile stairs to disembark an aircraft in the rain is suing Qantas for $315,000. Margaret Chapman, 47, claims she ...

Cabin crew secrets and techniques: Flight attendant reveals one factor they need passengers knew - Infosurhoy

May 19, 2019

Cabin crew secrets and techniques: Flight attendant reveals one factor they need passengers knew  InfosurhoyCABIN crew are hard at work from before plane passengers board the aircraft to after everyone has disembarked. A flight attendant has revealed there's one ...

Flight secrets: These two words could get you upgraded to Business or First Class - Express

May 19, 2019

Flight secrets: These two words could get you upgraded to Business or First Class  ExpressFlights are taken by the majority of travellers in Economy class so it's an absolute treat if you manage to get an upgrade. Getting bumped up is no easy feat, ...

'Paradise Hotel' Episode 4: Who are the New Guests and Couples? - The Cheat Sheet

May 19, 2019

'Paradise Hotel' Episode 4: Who are the New Guests and Couples?  The Cheat SheetParadise Hotel episode 4 begins with newcomer, Kyle, choosing his rooming partner. He picks Brittany because her and Han's connection seems the shakiest.

Weirdest Unexplained Disappearances - PerezHilton.com

May 18, 2019

Weirdest Unexplained Disappearances  PerezHilton.comAnd you thought Jordan Peele's scary movies kept you up at night… Well, they say the truth is always stranger than fiction, and we're going to prove that right ...

Flight to Seoul: A Korean Air review - INQUIRER.net

May 18, 2019

Flight to Seoul: A Korean Air review  INQUIRER.netThis is the first in a series reviewing the flights between Manila and Seoul. I chose to fly Korean Airlines the last time I went to Seoul because I've never been on ...
Thoughts & Prayers
Our dear friends, crew mates, and family members that have passed away will always remain in our thoughts and prayers.
Susan Riley Whitney, 64, of Tacoma, Washington, passed away on June 28, 2017, after a hard fought battle against breast