WELCOME
Association of Former Braniff Flight Attendants Drop by our GuestBook/MessageBoard and say hello. View our photos, news, and events. Visit often.
---
The Clippedb MessageBoard/GuestBook
Activities 2010 / 2013
Clippedb luncheons and other meetups. View photos of many of the Clippedb events and gatherings.
James "Jim" Bradley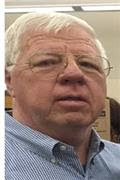 James "Jim" Joseph Bradley passed away Thursday, Aug. 25, 2016. Jim was the third of 10 siblings born in Chicago, Ill., in 1937. He graduated from St. Rita High School and the University of Illinois. Upon graduating, Jim entered the United States Marine Corps. He completed flight school at NAS Pensacola, Fla., where he met his bride-to-be, Marge Southwood. After earning his wings, Jim received orders to begin a cruise of the Mediterranean. When he returned to the States in 1963, he and Marge were married. Jim served two tours in Vietnam where he flew Sikorsky H-34 helicopters with HMM-162 and was the recipient of numerous flying, combat and unit awards. Jim returned to Pensacola, Fla., as a flight instructor. After 18 months, he decided to leave active duty to pursue a career as a commercial pilot with Braniff International. He resigned from the active service and joined the Marine Corps Reserve. Jim retired as the deputy Marine Air Group commander (MAG-41), with the rank of colonel. Jim flew DC 8s, Boeing 707s and 747s for Braniff. Jim continued to fly for the USMC Reserve and Corporate Angel Flights. He embarked on a career in commercial real estate with Booth Creek Investments, Inc. where he was the VP of Sales and Acquisitions. After 12 years, he left real estate and entered the electronics and then the medical industry. Jim volunteered his time for many community and church endeavors. He enjoyed golfing with his friends at RHCC and the many conversations over the fence as they played the 17th hole. His hobbies included golf, hunting, fishing, flying and being "Grampa." He was preceded in death by Flo Stanton; Beverly Brady; and his parents, Florence and John Brady. Jim leaves behind his wife, Marge; daughter, Christy; son, Jim; son-in-law, Bob Latham; daughter-in-law, Nikki Kunza and his grandchildren, Brady and Lucy Latham. Family members: Shar and John Brady, Mary Kay Brady, Bob Brady, Pat and Tom Brady, Bette and Bill Brady, Diane and Dan Brady, Marge and John Tofanelli, and Mary Kay and Michael Brady. His girls and other family members: Becky and David Moritz, Mary Pettigrew, Joanne and David Merrill, Diane, and T.J Donnelly, Ann and Ron Koonsman, Les Binkley, Sue and Ron Klein, and Gaye and Dr. Bryant Manning. - See more at: link
---
Jean Duncan
Legendary Hostess Miss Jean Duncan will be honored for her remarkable airline career at the Second Braniff History and Architecture Conference on Saturday, September 10, 2016.
Ticket sales END at the end of the day, Sunday, August 28, 2016. Tickets will not be available at the door because of food ordering requirements.
Here is the link for purchasing tickets:
Braniff History and Architecture Conference
---
James "Jim" Bradley

James "Jim" Joseph Bradley passed away Thursday, Aug. 25, 2016. Jim was the third of 10 siblings born in Chicago,

Debbie Longino

Deborah Kay Longino, 65, of Celeste, died Saturday, July 30, 2016 at Tendercare. Mrs. Longino was born in Dallas, Texas

Dean Smith "Smitty"

1936-2016 W. Dean Smith "Smitty" Absent from the body, Present with the Lord Final flight West Sunday, August 7, 2016

William Ferrin Smith Jr.

SMITH, William Ferrin Jr., age 79 of Richardson, TX passed away on Tuesday morning, July 5, 2016. Bill was born
Thoughts & Prayers
Our dear friends, crew mates, and family members that have passed away will always remain in our thoughts and prayers.
James "Jim" Joseph Bradley passed away Thursday, Aug. 25, 2016. Jim was the third of 10 siblings born in Chicago,
First US stewardesses, paper dresses and flight attendants a go go - SFGate

February 25, 2017

SFGateFirst US stewardesses, paper dresses and flight attendants a go goSFGateIt was May 15, 1930, when a group of young nurses assembled beside an old Boeing transport to make aviation history as the first airline stewardesses in the United States. Chronicle archive photos show most of the historic women (seen in the first two ...

Flight attendant offered impassioned defense of fired Allegiant Air pilot - TBO.com

February 24, 2017

Flight attendant offered impassioned defense of fired Allegiant Air pilotTBO.comCase in point, they argue: flight attendant Natalee Negron's impassioned email to Gallagher shortly after she learned Kinzer had been dismissed. "I feel as though safety definitely was the deciding factor to evacuate that day," Negron, who was on the ...

Flight attendant offered impassioned defense of fired Allegiant Air ... - Tampabay.com

February 24, 2017

Tampabay.comFlight attendant offered impassioned defense of fired Allegiant Air ...Tampabay.comThe wrongful termination lawsuit filed by an Allegiant Air pilot fired for making an emergency landing at St. Pete-Clearwater International Airport in 2015 has ...and more »

Russian airline accused of only hiring 'young and thin' flight attendants - Fox News

February 23, 2017

Fox NewsRussian airline accused of only hiring 'young and thin' flight attendantsFox NewsRussian national carrier Aeroflot is allegedly in trouble with its female flight crew after banning as many as 400 "old, fat and ugly" attendants from prestigious foreign routes. One attendant Yevgenia Magurina complained, "They told us all that only ...

18 Secrets From Flight Attendants That Will Change the Way You Fly - POPSUGAR

February 23, 2017

POPSUGAR18 Secrets From Flight Attendants That Will Change the Way You FlyPOPSUGARWe spoke to two flight attendants who both work for one of the top three major US airlines — they answered our questions on the condition of anonymity. From the things that annoy flight attendants to tips and tricks they practice when they're flying […]

Why flight attendants prefer to work in economy over first class - New York Post

February 22, 2017

New York PostWhy flight attendants prefer to work in economy over first classNew York PostEveryone wants to be upgraded on a flight — except for the flight attendants, it seems. You'd think the cabin crew would much prefer working for a handful of posh people in business class or first class, instead of hundreds of […]