WELCOME
Association of Former Braniff Flight Attendants Drop by our GuestBook/MessageBoard and say hello. View our photos, news, and events. Visit often.
---
The Clippedb MessageBoard/GuestBook
Activities 2010 / 2013
Clippedb luncheons and other meetups. View photos of many of the Clippedb events and gatherings.
William Ferrin Smith Jr.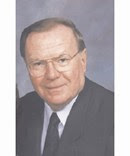 SMITH, William Ferrin Jr., age 79 of Richardson, TX passed away on Tuesday morning, July 5, 2016. Bill was born on August 4, 1936 in Morenci, AZ, son of William Ferrin Smith, Sr. And Barbara Williamson. He married Margery Lee on January 5, 1963 in Lima, Peru. She survives in Richardson, TX. He is also survived by son Stephen and his wife Maria Smith and daughter, Jennifer of Richardson and husband Shawn O'Neill, sister, Barbara Walker, Grandsons, Stephen Smith, Jr., William Ferrin Smith, III, and Michael O'Neill; granddaughters, Emily and Colleen O'Neill. Bill graduated Fron Arizona State University with a Bachelor's in Political Science. He served his country in the Army for 6 years with an honorable discharge, serving in the FIRST CAV Division--HELL ON WHEELS during the Korean War as a Sargeant. Bill had a distinguished 20 yr. career in the airline industry with PANAGRA/Braniff International airlines. He then went into the private business sector in Dallas, TX. The last 15 years he was with the U.S. Department of Homeland Security/TSA at DFW International Airport as Facilities Operation Superintendent. He retired in December of 2015. Memorials and donations may be made in lieu of flowers, to THE FRONTIERS OF FLIGHT MUSEUM, at Love Field, Dallas, TX.
---
William Ferrin Smith Jr.

SMITH, William Ferrin Jr., age 79 of Richardson, TX passed away on Tuesday morning, July 5, 2016. Bill was born

BUNKIE WESTBROOK

Clipped B "Bunkie" Westbrook (55-56), and wife of BN Captain Dolly Westbrook, passed away May 21. Bunkie's service is scheduled

MARY JO PHILLIPS

Our dear sweet mother, Mary Jo Phillips passed away on March 25, 2016. She was 94. May she rest in

DOROTHY JO WISE (D.J.)

The lives of family and friends will be forever enriched by knowing and loving Dorothy Jo (D.J.) Wise. Born in

SARAH HARKINS BENTON

Sarah Harkins Benton 1939-2015 Sarah Harkins Benton, 76, died on December 12, 2015. Sarah was born in Belzoni, Mississippi, September

LEO DERREL HOLLIS

Leo Derrel Hollis passed from this life on December 15, 2015. Leo was born to James Cusic and Zula (Buckelew)

MAX CHARLES SMESNY

Midlothian resident Max Smesny, 82, passed away on Dec. 8, 2015 surrounded by his family. Max was born in Eastgate
Thoughts & Prayers
Our dear friends, crew mates, and family members that have passed away will always remain in our thoughts and prayers.
SMITH, William Ferrin Jr., age 79 of Richardson, TX passed away on Tuesday morning, July 5, 2016. Bill was born
'The Preachers' Host John Gray's Wife Melts Down During Standoff ... - TMZ.com

July 29, 2016

TMZ.com'The Preachers' Host John Gray's Wife Melts Down During Standoff ...TMZ.comThe wife of "The Preachers" host John Gray got into a heated showdown with cops and flight attendants, some of whom ended up getting booted off the plane,…Popular preacher's wife profiled by flight attendants?Rolling OutJohn Gray's Wife Has Airport Meltdown — The Preacher's Aventer ...Hollywood […]

Out of jail on charges of attacking flight attendant, he gets engaged - Charlotte Observer

July 28, 2016

Charlotte ObserverOut of jail on charges of attacking flight attendant, he gets engagedCharlotte ObserverAn FBI affidavit said it took the pilots and multiple Charlotte-Mecklenburg police officers to drag Kerr off the plane last Thursday night after he threatened, shoved, kicked and spat at several flight attendants as American Airlines flight 5039 from ...and more »

SFO Museum Exhibits Vintage Flight Attendant Uniforms - Photos - Condé Nast Traveler

July 28, 2016

Condé Nast TravelerSFO Museum Exhibits Vintage Flight Attendant Uniforms - PhotosCondé Nast TravelerOver 70 pieces of fashion history are now on display at San Francisco International Airport as part of the "Fashion In Flight: A History of Airline Uniform Design" ...A Look at Flight Attendant Uniforms Through History - RackedRackedall 2 news articles »

A Look at Flight Attendant Uniforms Through History - Yahoo News

July 28, 2016

Yahoo NewsA Look at Flight Attendant Uniforms Through HistoryYahoo NewsBefore you fasten your seatbelts and prepare for takeoff at San Francisco International Airport, stop by International Terminal Level 3 for the new Fashion in Flight exhibit. Over 70 airline uniforms are on display, dating from the pre-war 1930s to ...

Meet this requirement if you want to become a Delta Air Lines flight attendant - Atlanta Journal Constitution

July 28, 2016

Atlanta Journal ConstitutionMeet this requirement if you want to become a Delta Air Lines flight attendantAtlanta Journal ConstitutionTraveling around the world, experiencing new cultures and meeting fascinating people are just a few of the perks Delta Air Lines' flight attendants enjoy. But the job definitely has its demands. Employees must have a certain level of […]

Man charged with assaulting flight attendant onboard Charlotte flight ... - WSOC Charlotte

July 27, 2016

WSOC CharlotteMan charged with assaulting flight attendant onboard Charlotte flight ...WSOC CharlotteA man charged with assaulting a flight attendant in Charlotte faced a federal judge Wednesday.and more »